Asphalt Paving and Repair: Everett, Bellingham, Mt. Vernon, and Olympia, WA and the Surrounding Areas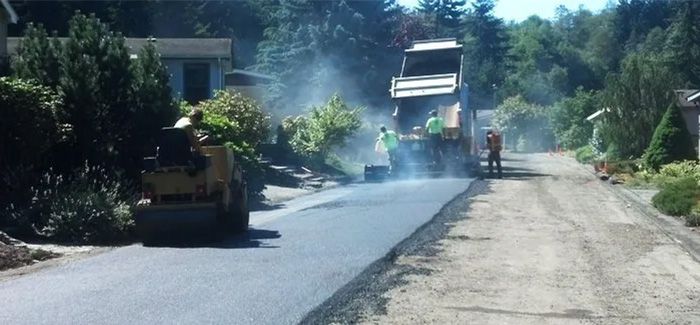 Asphalt Paving
Do you need asphalt paving services in Mount Vernon, Arlington, and surrounding areas or elsewhere in the Western Washington area? You owe it to yourself to research your options for the top asphalt paving contractors — and we hope you consider contacting us for a free quote from our Washington paving company. We have an excellent reputation, offer competitive pricing, and our team has pride in their work. Choosing us as your local asphalt paving contractor will bring quality results as well as a hassle-free experience throughout the duration of your paving project.
Highline Pavement Maintenance is an asphalt paving and repair contractor in Mount Vernon and other surrounding areas with more than two decades of expertise. We get great grades for quality, customer service, and skilled team members who care about the on-time completion of jobs without compromising quality. Do you need an asphalt paving contractor you can trust to do the work properly? Talk to us today.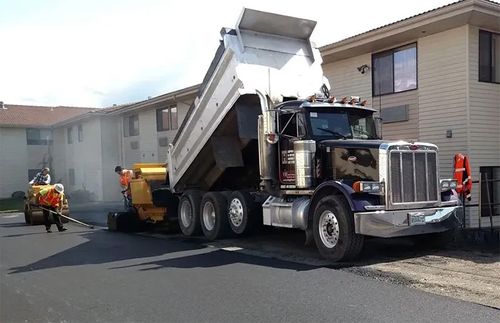 Asphalt Paving Contractors: Serving Whatcom, Skagit, Snohomish, Thurston, and the Surrounding Areas
We're known in Western Washington for unwavering quality. We pave roads, parking lots, driveways, and more. In addition to paving new asphalt, we also offer asphalt crack repair and resurfacing, asphalt sealcoating, striping/marking, trucking, and snow removal. We have the right team, the right equipment, and the right approach to asphalt paving projects in the Mount Vernon area. That's why we have such a great reputation.
Get Your Asphalt Paving Quote or Learn More About Our Western Washington Asphalt Paving Company
Do you want to know more about Highline Pavement Maintenance and our history, reputation, and past projects? We have an extensive gallery of past paving projects and a long list of happy customers. Contact us today to learn more about our company and what we can do for you. We offer FREE estimates and would be more than happy to discuss your upcoming project.
Quality Coating
Asphalt parking area....great installation, workmanship and quality coating product. Fair and reasonable price.
– Dale
Phenomenal
Phenomenal service! Andrew and Allen wee very thorough and considerate. Great communication regarding the project, positive attitudes and great customer service. Thank you for a job well done!
– Derrick H.
Fantastic Job
The crew did a fantastic job and were extra careful to not get the coating on our aggregate edging. We were very impressed!
– Gerald J.
Hire the best asphalt paving company in western washington for your next project