Paving Contractor: Serving Bellingham, Mount Vernon, Arlington, Everett, Olympia, Pierce County, Thurston, WA & the Surrounding Areas
Asphalt Repair
Highline Pavement Maintenance is your local Mount Vernon asphalt repair company serving clients from Bellingham to Everett and surrounding areas. With over 28 years of experience and an excellent track record in crack repair and asphalt resurfacing, we have the team, the equipment, and the know-how to quickly and affordably handle your asphalt repair and resurfacing needs.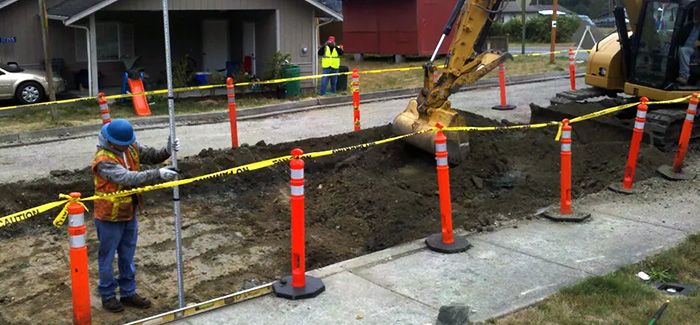 Serving Bellingham, Mount Vernon, Everett, & Surrounding Areas as your Asphalt Repair Contractors
Pavement failure isn't just unsightly; it can also be dangerous. The team at Highline Pavement Maintenance can help. Rather than a simple and quick patch job, we're pavement experts who will come in and assess pavement problems to determine the cause of those problems as well as the best asphalt repair solution for your needs. We're happy to offer a no-obligation estimate and offer you potential solutions to your asphalt problems.
We're pavement contractors who offer new resurfacing repairs as well as striping and marking services. Contact us for a FREE estimate in Mount Vernon and the surrounding areas including Whatcom, Skagit, Snohomish, and Thurston counties. Have questions? We'd be happy to provide you with further information.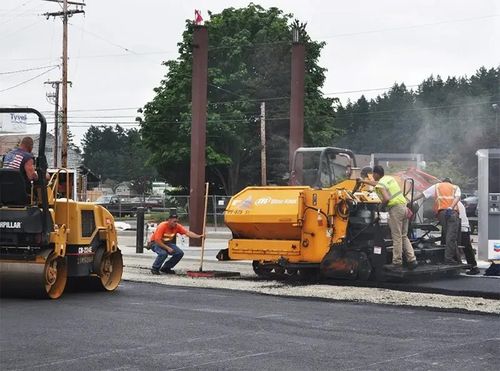 Why Choose Highline Pavement Maintenance for Asphalt Repair?
We're well-known and established in the Western Washington area as your go-to asphalt repair company. We have a number of residential, corporate, and government accounts. Whether tree root removal, speed table/speed bump installation, crack sealing, an asphalt dig out, or another solution is best for your needs, you can count on us to get your asphalt repair and/or resurfacing job done to your satisfaction. We look forward to working with you.
Quality Coating
Asphalt parking area....great installation, workmanship and quality coating product. Fair and reasonable price.
– Dale
Phenomenal
Phenomenal service! Andrew and Allen wee very thorough and considerate. Great communication regarding the project, positive attitudes and great customer service. Thank you for a job well done!
– Derrick H.
Fantastic Job
The crew did a fantastic job and were extra careful to not get the coating on our aggregate edging. We were very impressed!
– Gerald J.
Hire the best asphalt repair company in western washington for your next project