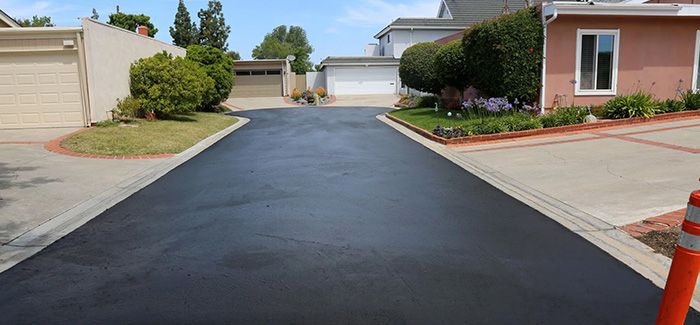 Trust Our Asphalt Sealcoating Experts
Asphalt sealcoating is becoming increasingly popular. If you're looking for a high-quality local sealcoating service in Everett, Mount Vernon, or another area in Western Washington, Highline Pavement Maintenance is here for you.
At Highline Pavement Maintenance, many of our customers want to protect their investment in asphalt paving — and our sealcoating contractors in Everett, WA to Olympia, WA & surrounding areas can help. Driveway sealing or asphalt sealcoating on a larger surface such as a parking lot is available, and we'd be happy to offer you a quote, so you can review our skills and reputation as well as find out how much it will cost you for your asphalt sealcoating project. Simply put, when you need a seal coat in Everett, WA or another nearby community, we want to be the first team you call.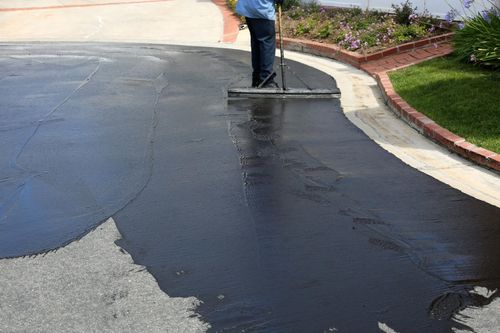 Asphalt Sealcoating Has Benefits
It can be an expensive proposition to pave your property. And a variety of things like chemicals from vehicles, salt, regular wear and tear, as well as the elements can eat away at asphalt over time. Asphalt sealcoating helps to protect your investment by making it more durable. Not only that, but your asphalt is much more weather-resistant when it's properly sealed. It could also be a solution that buys you time when repairs might be in your imminent future. We often leverage hot rubberized fill for cracks as a part of the sealcoat process. However extensive our sealcoating services may need to be, we'll make sure your property looks fantastic when it's done. It's only a part of what makes us the go-to asphalt seal coating team in Mount Vernon and beyond.
Why Choose Highline Pavement Maintenance?
With over 28 years of providing asphalt paving services to residential, commercial, and government customers, the team at Highline Pavement Maintenance is well-versed and equipped for large and small projects. Our company is established, reputable, insured, and employs the best talent in the industry. We serve the Western Washington area including Mount Vernon and the surrounding areas with asphalt sealcoating services, and we would be more than happy to help you assess sealant problems, resurfacing projects, and more. Call us today for a quote on driveway sealing/asphalt sealcoating services.
Quality Coating
Asphalt parking area....great installation, workmanship and quality coating product. Fair and reasonable price.
– Dale
Phenomenal
Phenomenal service! Andrew and Allen wee very thorough and considerate. Great communication regarding the project, positive attitudes and great customer service. Thank you for a job well done!
– Derrick H.
Fantastic Job
The crew did a fantastic job and were extra careful to not get the coating on our aggregate edging. We were very impressed!
– Gerald J.