Parking Lot Striping & Marking
Parking Lot Striping & Marking Contractors: Bellingham, Mount Vernon, Arlington, Everett, Olympia, Thurston, WA & the Surrounding Areas
Parking Lot Striping & Marking
Highline Pavement Maintenance offers a variety of asphalt services, including parking lot striping and marking. We're road marking contractors with vast expertise spanning more than two decades; and we're not only established, licensed, and insured, but we have an excellent reputation throughout Western Washington serving the Bellingham, Mount Vernon, Arlington, Everett, WA, and other surrounding areas.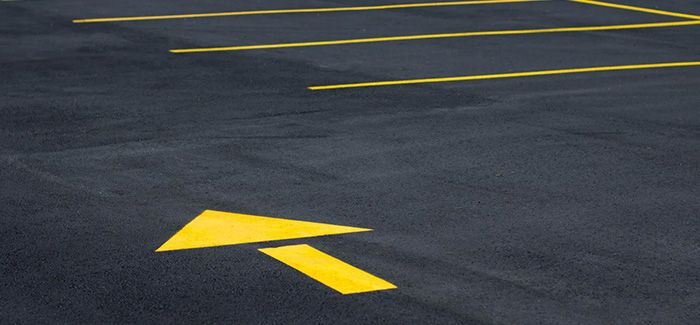 Road or Parking Lot Striping and Marking
We're known for paving and paving maintenance as well as repairs to asphalt, but we also assist with markings on roads as well as on private property such as parking lots. Whether you have needs in terms of parking stalls or other paved area markings for your new commercial or residential property or are interested in a quote to have an area re-paved or re-painted, we're road marking contractors who have an excellent reputation for competitive pricing, quality workmanship, and excellent customer service. We're passionate about what we do, and our parking lot striping and painting team is here to help you transform your lot.
At Highline Pavement Maintenance, your satisfaction whether for highway marking, reflective paint for a parking lot, handicap stencils, crosswalks, or another road marking option is essential to every single member of our team. Do you need a new lot paved as well as marked? Talk to us for a no-obligation quote.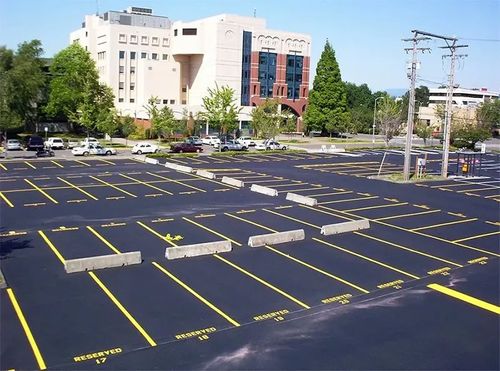 Why Highline Pavement Maintenance Is Your Best WA Road Marking Contractor?
When you choose us, you can expect excellence. We have built our reputation over more than 28 years, and we continually strive to not only nurture it but also expand that reputation so that our residential, commercial, and government customers continue to see us as their best option for asphalt services including maintenance, marking, and repairs.
We also offer snow removal services and trucking services in Mount Vernon and across Western WA. Our infrastructure, our team, our equipment, and our approach to customer satisfaction put us in a unique position as the most trusted local asphalt service providers. We hope to have an opportunity to talk to you about your parking lot striping and painting needs.
Quality Coating
Asphalt parking area....great installation, workmanship and quality coating product. Fair and reasonable price.
– Dale
Phenomenal
Phenomenal service! Andrew and Allen wee very thorough and considerate. Great communication regarding the project, positive attitudes and great customer service. Thank you for a job well done!
– Derrick H.
Fantastic Job
The crew did a fantastic job and were extra careful to not get the coating on our aggregate edging. We were very impressed!
– Gerald J.